Decked by thick forests, a land of lakes holds so many stories that one can barely go through all of them in one life. A place so beautiful in the world yet having wounds so deep that a single cut can bleed out the entire body.
Blinded by the Army's guns, Killed by extremists, and often widowed by the either of the two, Kashmiri women have now stopped calling themselves widows.
They call themselves half-widows, hoping that their husbands long disappeared are only disappeared and not deceased.
More than 300 half-widows have one thing to say about their husbands, "His disappearance remains a mystery"
Kashmir's districts like Kupwara became a junction for Kashmiri youth to crossover into Pakistan in 90s and get trainings in arms and explosions.
Upon returning from training, the extremists would wait in the Kupwara district before the melting into the valley.
These half-widows say that their innocent husbands who never ventured to even the de-facto Line of Control (LoC) were nabbed by Indian Armed forces on mere suspicion of harbouring extremists or have been/must have been killed in a set-up encounter.
Over 70,000 people, mostly civilians, have been killed in the disputed territory claimed by both India and Pakistan who rule it in two parts but claim it in entirety.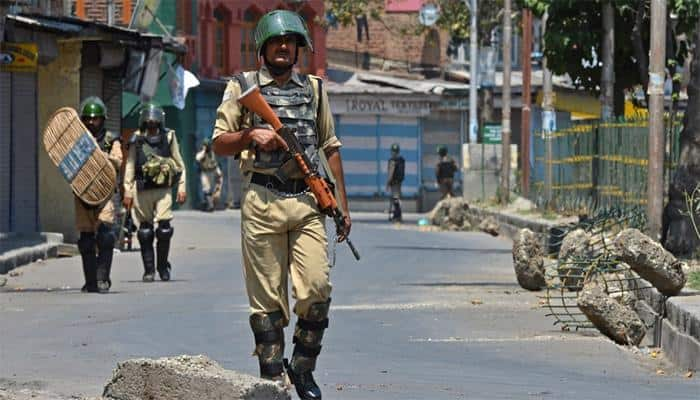 Strangling the bulbul to death
In 2009, the Guinness Book of World Records noted that Kashmir is the most militarised zone in the World.
The government doesn't have a figure on Kashmir's half-widows but a report "Half widow, Half Wife? Responding to Gendered Violence in Kashmir" by a key human rights group Jammu and Kashmir Coalition of Civil Societies (JKCCS) estimates the number of half-widows around 1,500.
The report prepared after its survey in north Kashmir's Baramullah district – one of the 22 districts of Kashmir – also calls on the Indian authorities to investigate the 2700 unnamed, mass graves JKCCS identified in 2009 and find out who are buried in these graves.
These women have often claimed that the Indian Armed Forces have either abducted or killed Kashmiri men, a claim denied by the Forces, the official position is 'They would have crossed into PoK (Pakistan-Occupied Kashmir) to seek rebellious guidance and remain stranded there.'
Kashmir's increasing violence has also been the backdrop for India's recent elections, which saw Prime Minister Narendra Modi returned to power in results announced 23 May. Preliminary data shows that Jammu and Kashmir recorded a turnout of only 29 percent compared to a nationwide average of 67 percent. Hundreds of polling stations recorded no voters at all.
Not to mention the AFSPA rule (Armed Forces Special Powers Act) and the reading down of Article 35 A and 370 of the Indian constitution has given way to more such abduction.
In downtown Srinagar's bustling Lal Chowk, or Red Square, Indian soldiers peer out of barbed wire-strewn sentry posts and patrol the streets gripping automatic rifles.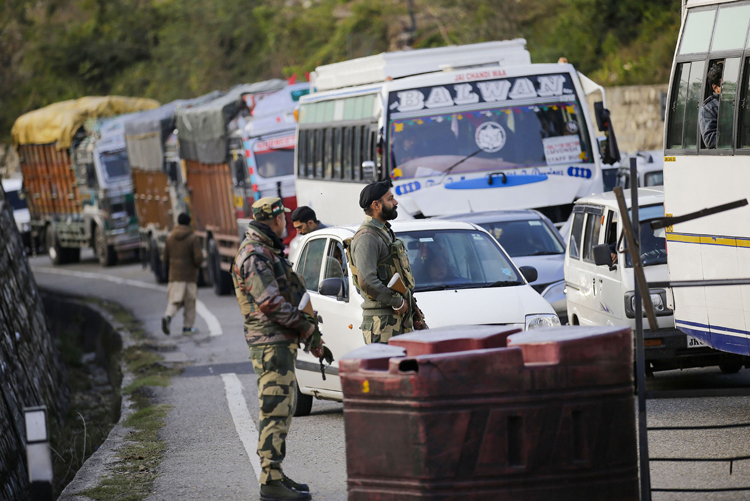 Remarriage: A rare choice
Wives of disappeared men often face various socio-economic and emotional uncertainties. Since most of the disappeared men are from rural Kashmir, these widows usually live impoverished lives. And because of religious and societal pressures, most of the half-widows don't re-marry.
The dilemma faced by the half widows is that in the absence of the bread winners, they have to rely on their in-laws or parents for their economic need with their property and custody rights undetermined.
Economic relief such as ration cards or transfer of husband's property or bank accounts are also difficult to get as these processes require death certificate which of course half widows generally do not have as their husbands are officially not recognised as deceased.
Under Islamic jurisprudence, a widow with children gets one-eighth of her husband's property. A widow without children gets one-fourth. A half-widow, till her husband is declared dead, gets nothing.
Earlier, according to the Hanafi sect of Sunni Muslims, the wife of a disappeared person was supposed to wait for 90 years after which she can remarry.
Rights groups say not a single disappeared husband has returned so far in the past 24 years of conflict.
Meanwhile, their half-widows are at the end of their tether and often take out their frustration against visiting journalists.