Menstruation is always considered a taboo in India and this problematic issue continues as a large majority of the women population who belong to poor class families, have no educational status and are forced to make choices under constraints that have a long-term irreversible impact on their health and lives.
Poor women in India, who work in sugar cane fields are undergoing illegal and medically unnecessary hysterectomies- removal of the uterus to not miss a day of work due to the menstrual cycle.
At times, the surgical removal of the uterus is accompanied by surgical removal of ovaries and fallopian tubes. The surgery leaves women with pain in the abdomen, blood loss, tiredness, obesity and much more.
For men, who still would not have understood the importance of the uterus, the uterus is shaped like an upside-down pear, with a thick lining and muscular walls — in fact, the uterus contains some of the strongest muscles in the female body. These muscles can expand and contract to accommodate a growing foetus and then help push the baby out during labour.
At the upper corners of the uterus, the fallopian tubes connect the uterus to the ovaries. The ovaries are two oval-shaped organs that lie to the upper right and left of the uterus. They produce, store, and release eggs into the fallopian tubes in the process called ovulation.
Every year, tens of thousands of migrant workers migrate to regions such as Beed and neighbouring districts including Osmanabad, Sangli, Solapur and Hajipur in western Maharastra to cut the grown sugar cane crops during the cutting season between October and March.
While in the fields, they are at the mercy of the employer who cuts daily wages at whim if labour misses a day of work due to any reason.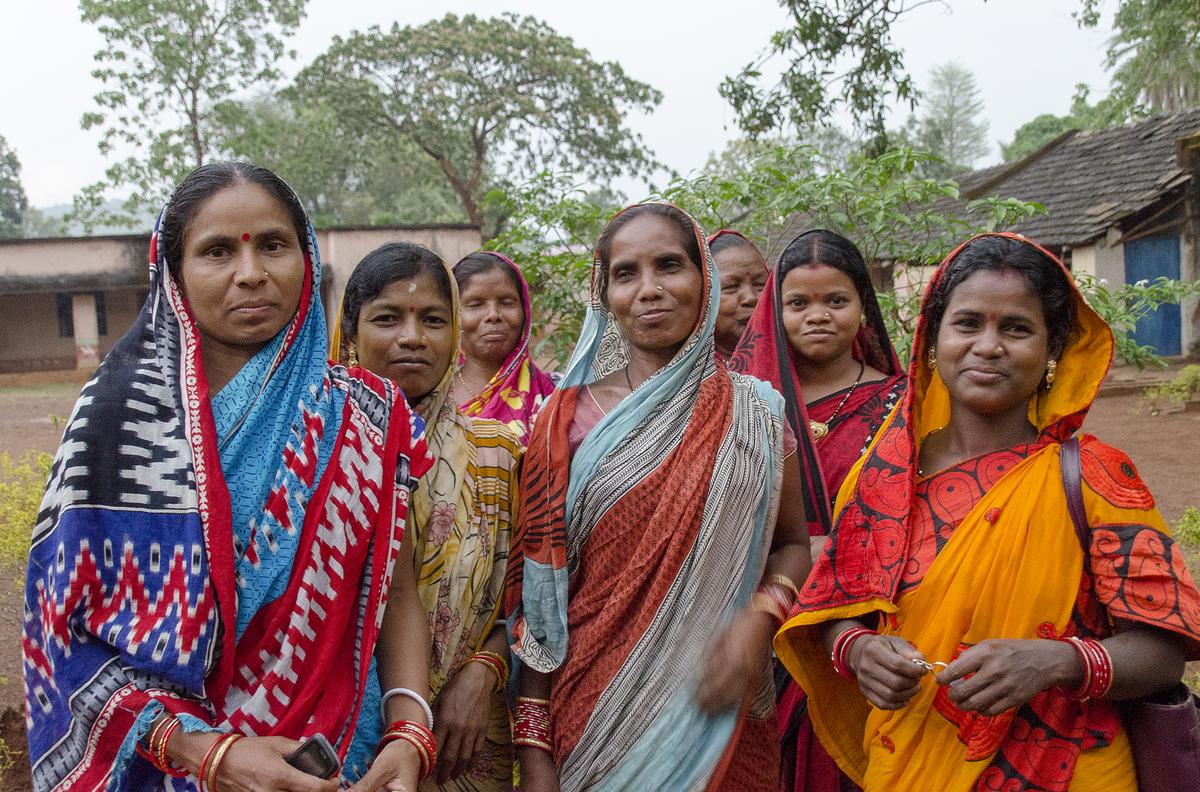 The age group of women employed in such fields is between ages 22-40 years, the years of menstruation cycle. Cutting sugar canes requires upper-body strength and carrying them on heads adds more pressure on the body.
The labours sign contracts of Rs 500 per day and if women were to miss several days of work due to their periods then this amount gets deducted at the least or else the contract is terminated.
To cut short time lost during work, women are forced to urinate and defecate in the field, in unhygienic made-shift toilets and in-between staring eyes of men.
Women are forced to take up the option of hysterectomy- the surgical procedure to remove the uterus as a way to avoid cancer at later ages due to sugar cane fibroids and secondly, the most evident stigma of menstruation.
A medical panel set up by the Maharashtra government found that at least 4,500 women from the Beed district alone have undergone a hysterectomy in the last three years. In a fair medical practice, surgery is the last resort, however, in India, it is the first resort. A study found that the surgery in the Western World would only be carried out when it is necessary and the woman is aged above 40-years.
A study by the US-based American Academy of Neurology found out that women who undergo this surgery also face severe memory loss, personality changes and turn older earlier than the women who haven't undergone the surgery.
---
Was it like this always?
The female figurines found during the excavation of remains of the Indus valley civilization led the archaeologists and historians to believe that the primitive civilisation worshipped some of their mother goddesses as a custodian of fertility.
A seed germinating out of the naval of the mother goddess and similar figurines were found. India's long history has abundant examples where women are considered goddesses.
In contrast to ancient times, the situation of women is more deprived than ever despite the tall claims of women empowerment and basic human rights that have not only failed but seemed non-existent to many.
Much of this falsehood is seen in the deplorable conditions of women working in the sugarcane fields of the country. Indian states Maharashtra, Bihar, Telangana, Andhra Pradesh are at the centre of a scam that forces women to give up their uterus in order to avoid missing a day at work in these fields. 
---
How is this happening?
Abdominal and uterus fibroids are common among several child-bearing ages of women, although not all women suffer from it. These are benign growths that cause abdominal pain, pain in the lower body, low sexual appetite and much more.
If left untreated then these fibroids continue to grow and they cause more damage to their reproductive system. Now, imagine a woman who has to constantly bend, stand up, walk and sit with heavy loads of cut sugarcane.
She has to do this labour-intensive work during her menstrual cycle too. She presents herself to the employer with period cramps and abdomen pain to take a break from work. The woman is threatened with a pay cut or replacement. To avoid both, the woman then visits a doctor who advises her to undergo an unnecessary hysterectomy.
The diagnosis and testing before the surgery are done in deplorable conditions with much less regard to the established medical principles and practices. 
The surgery leaves women womb-less which means that they cannot conceive a child again and now since they got this surgery to avoid missing a day's work, they have to sit at home with post-surgery complications and pain. The surgery costs Rs 2-2.5 lakhs in a well-established Private hospital and ranges between Rs 45,000 to Rs 1.5 lakhs in a public hospital.
A research documentary by Al Jazeera and 101 East in association with the French laboratories found that Indian pollution, unhygienic public restrooms are one of the biggest reasons for such abdominal pains and more
---
The Dirty Picture
Andhra Pradesh and Telangana have the highest rates of hysterectomy in the country: 8.9 per cent and 7.7 per cent. Worse, the percentage of women below 30 undergoing this operation is 1.1, as per the National Family Health Survey (NFHS-IV) and this survey started including hysterectomy only recently.
The NFHS study revealed that the majority of these women are beneficiaries of government health insurance schemes. Aarogyasri, a medical insurance scheme introduced by the Andhra Pradesh government offers healthcare coverage of up to Rs 1.5 lakh. Also, the Union Government's Rashtriya Swasthya Suraksha Bima Yojna which covers the healthcare of rural families
---
The Numbers from elsewhere in India
The year 2009-10 recorded an astronomical number of hysterectomies performed in Andhra Pradesh alone. By 2009-10, the tally of these surgeries crossed a million. With the state government's intervention, the number of surgeries dipped. Surgeries dipped from 6,189 in 2010-11 to 4,943 during 2011-12, says a research paper published in Reproductive Health in 2018. That's where the private insurance companies enter the scene.
In addition, menstruating women are widely believed to be impure, with many forced to sleep in separate beds from their husbands and to avoid touching food to be eaten by others.
Meanwhile, an estimated 40% of girls miss school during their periods owing to a lack of sanitary products or private toilet facilities for female students, reported the Times of India.
---
Another scam brewing?
In 2008, an unlicensed doctor Amit Kumar was arrested in Nepal with a suit full of dollars and euros. He earned this large sum by performing illegal and dangerous kidney transplants. The kidneys were taken from poor people of Nepal and handed over to doctors in Kolkata for a kidney transplant operation on India's wealthy and foreigners.
Back in New Delhi, the premises he had been using and working from were raided and they found 5 people who were about to undergo this surgery. Post-surgery, there was none to look after them. Not even a single member of the medical staff and one of the patients was crying and writhing in pain. Not only in Kolkata, but this surgery is also widely performed in Mumbai, New Delhi and Kanpur and at various other places.
---
Taking away something as sacred as a uterus, a place from where all children are born. A place where the child is nourished leaves us in shock of how capable or incapable humans can be. Menstruation is not a taboo, nor is talking about it taboo. For those who think that it is impure, unhygienic and should be avoided at all cost, well you are part of it. These stories are grim enough to disprove the optimist's maxim that there is some good in all of us.