Reliving the Mumbai mafia's affair with politics, Bollywood, glitz, and glamour.
---
Mumbai, the city of dreams, is an exciting mix of people, culture and heritage.
There are facets of individuals and groups trying to win over this city and rule it, but everyone has failed except the Mumbai Mafia.
The first dons of Bombay, Karim Lala a.k.a Abdul Karim Sher Khan and Haji Mastan ruled the city in the 50s and 60s.
Both of them worked as porter/dockworkers, became smugglers, extending their network into illicit liquor and extortion. However, clear demarcation of working boundaries and work ethics helped them gain access to the world of glitz and glamour, Bollywood!
These dons used to finance movies of struggling artists, while many wanted to stay away from such funding for their films mostly all of them wanted Mastan's or Lala's hand over their films.
Mastan used to fund his mistress Shahjehan Begum's Bollywood career, while many directors and struggling artists wanted a five minutes session with the don to make their pitch.
The film industry's intimate relationship with the mafia is one of the country's worst kept secret with things taking a bad turn after Dawood Ibrahim entered the underworld.
The Bollywood Affair: How things took a bad turn
Extorting was a big business, holding film producers, directors, singers, and actors at gunpoint gave Mafia a huge influx of money.
While many of these industry people gave in to the demands of dons, those who refused were either murdered cold-bloodedly or saw their careers being rampaged.
However, mafia's affair with the Bollywood was never so brutal, the clear demarcation only allowed dons to finance careers and movies and earn commission on the success of movies.
Dawood Ibrahim, who was predicted to have lots of wealth and progress came from poor Muslim neighbourhood of Dongri on the outskirts of Bombay.
He was a police inspector's son, who became the biggest, most brutal and powerful don of Bombay after killing mostly all rival gangs.
Unlike Mastan- Dawood's mentor- this don always wanted enormous power so he started a campaign that saw many rival gang members being killed along with various successful and unsuccessful assassination attempts on Bollywood stars.
One of the most infamous assassination attempts carried out by Dawood's special man Abu Salem was of T-Series founder Gulshan Kumar.
He lost his life in an assassination on 12 August 1997. Gulshan had received death threats from Dawood's syndicate- The D Company on 5 August and 6 August for refusing to pay extortion money, Kumar was shot 16 times in broad day-light.
Another infamous assassination attempt involved well-known Indian film director Rakesh Roshan.
He narrowly escaped the assassination attempt at his Bombay office after he refused to he overseas rights of his latest film, Kaho Naa Pyaar Hai, starring his son Hritik Roshan, to one of India's leading criminal organizations- the D Company.
One of the most interesting stories is of renowned actor Sanjay Dutt getting involved with the underworld during the communal related 1993 Mumbai serial blasts- that left 257 dead.
Dutt was accused of aiding the mafia by holding their arms in his house that included AK-56 and various other small arms and light weapons, Dutt served his sentence and walked out of jail as a free man in 2015 after being held guilty in 2007.
The mafia's presence grew from a mere financer to the one who was pulling strings in the film industry under Dawood.
Bollywood remains one such industry that continued to avoid mafia and tried its own financing methods but politics was deeply infused with the underworld.
Dial D for Dawood, Don, and Dhanda
6 December 1992 was one such day in the course of our country that affected the balance of power between Hindus and Muslims.
On this day, the Babri Masjid was demolished in Ayodhya, Uttar Pradesh by Kar Sevaks.
Babri Masjid demolition resulted in wide-spread communal violence that killed 2000 people.
The impact of this was also felt in Bombay, where this violence as reported by many as orchestrated by Hindu-nationalist political party, Shiv Sena.
This violence definitely aggravated the Hindu-Muslim divide within the underworld. Dawood's closest aide- Tiger Memon a.k.a Ibrahim Mushtaq Abdul Razzaq Memon was the mastermind behind the 1993 serial blasts in Mumbai.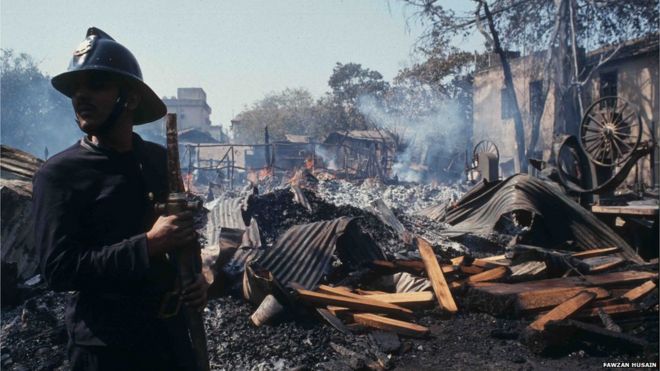 These blasts were only for revenge of many Muslims killed during the demolition related violence, they had a huge toll on the D- Company as Muslims were also killed in these blasts.
S. Hussain Zaidi, in his book Dongri to Dubai: The Six Decades of Mumbai Mafia recollects Dawood receiving boxes full of broken bangles from Muslim widows of Dongri who lost their husbands in the blasts.
One such box contained message written in Urdu, which read " Uss Bhai ke liye joh apni bhen ko mehfooz na arak Sakha" – " For the brother who couldn't ensure a good life for his sister."
The killings were allegedly ordered by Dawood, based in Dubai, financed with money laundered through Abu Dhabi, planned in Pakistan and ultimately carried out in India.
Zaidi recollects Dawood calling up prominent lawyer Ram Jethmalani from Dubai to initiate a conversation with Sharad Pawar led NCP government in Maharashtra facilitating Dawood's return to home for helping investigative agencies on the terms of full immunity.
Pawar declined any such conditions, one of those last chances to get back Dawood on Indian soil.
Today, Dawood would have been in India and most probably behind bars but someone somewhere did not want him to open up about politics and Bollywood's affair with the Mafia and for me this still remains a point to ponder, while I leave the comment space for your judgment of Mafia's affair with Bollywood and Politics.