A Rebel Group Backed By Iran,  A Government Backed By Saudi Arabia, A President Struggling to Survive…. all this at the cost of human lives In Yemen.
Before we talk about the ongoing Yemen civil war, in which 65,000 lives have been lost since 2015, it is imperative to understand the difference between a war and a proxy war.
Yemen is located at the southern end of the Arabian Peninsula and is commonly referred to as 'The Happy Land'. Ironically, it has now transformed into an international battle-ground and is facing the world's worst humanitarian crisis with 17 million people starving for food.
According to the dictionary, meaning of war is 'a state of armed conflict between different countries or different groups within a country'. A proxy war on the other hand is 'a war instigated by a major power which does not itself become involved and the smaller groups or countries involved represents it's interest and/or is supported by it.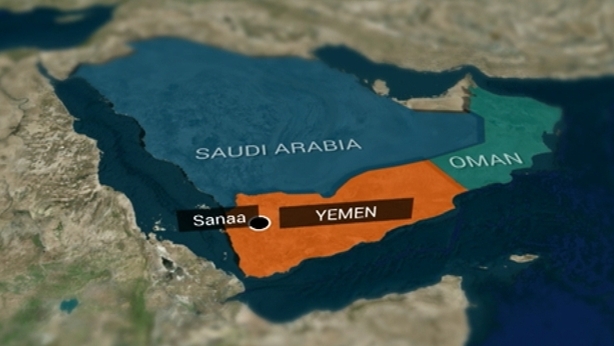 The country has been in the middle of a continuous civil war since 2011, in which the regional giants and rivals- Iran and Saudi Arabia are also playing their part.
How it all began
In 2011, Arab Spring- a movement by the general population to do away with oppressive non-democratic regimes swept across North Africa and the Middle East.
Several governments including that of Egypt's Hosni Mubarak and Libya's Muammar Gaddafi were overthrown.
Yemen's public also participated in the Arab Spring and wanted to peacefully overthrow President Ali Abdul Saleh who had been in power since the country's inception in 1990.
Little did they know that the country would turn into a 'battle ground' of the Middle East.
Instead of witnessing a smooth transition of government powers, the country witnessed massive bloodshed.
Yemen's then President Ali-Abdul Saleh resorted to a violent crackdown much like his Syrian counterpart Bashar Al-Assad in 2011-12.
The country was already facing insurgency attempts in the Northern region.
An agreement was signed between Saleh and his deputy Abdrabbuh Mansur Haidi to hand over the power to the former which was fuelled by the belief that he was corrupt, a cheat and a loser and was not capable of being in power.
While the newly formed government was busy battling corruption charges along with insurgency from northern side of the country, terrorist groups like the Al-Qaeda's Arabian Peninsula and Islamic State wreaked havoc. They carried out various suicide attacks and bomb blasts in and around capital city of Sana'a and port city of Aden.
The first time that Saudi Arabia intervened and decided to take matters in their own hands was when Sana'a fell into the hands of forces loyal to the ex-president Saleh and Houthi rebels-who were being supported by Iran.
The proxy war in Yemen
Yemen today is facing the brunt of Iran and Saudi Arabia's vested interests as well.
As a result of the involvement of these two Middle Eastern powers, Yemen started to succumb to the local conflicts that ensued.
The civil war created a political vacuum in the country, and both the Middle Eastern giants wanted to install a government in Yemen, that would support their cause.
As a result, Yemen got sucked into a proxy war between Iran and Saudi Arabia.
Houthi rebels add fuel to the fire
In 2015, Saudis had predicted that the war would last only for a week after its involvement.
However, four years have elapsed since, and a decisive victory is yet to be achieved.
Instead, the Houthi rebels backed by Iran gained more control in Yemen after Saudi's involvement.
Houthi became more powerful as they managed to keep control of Yemen's capital- Sana'a and also managed to achieve a stronghold in the country's third largest city- Taiz on 22 March, 2015
Taiz is an important port city and is strategically important for the Iran backed Houthi rebels. As Iran does not have access to Yemen via land, it uses the sea route in order to send weapons to the Houthi rebels.
Moreover, Taiz also serves as crucial base to launch missiles into Saudi Arabia.
In May 2019, Saudi Arabia intercepted a missile few kilometres away from Jeddah and Mecca, which was allegedly fired by Houthis rebels from Taiz.
Houthis are majorly Shia Muslims who believe in Shia practices just like in Iran, while they are fighting their Sunni counterparts who believe and pay allegiance to the Saudi Kingdom.
Does the Haidi government play a part?
The current Yemen President Haidi is a Sunni Muslim and is backed by the neighbouring Saudi Arabia – A Sunni Muslim dominant country.
Saudi Arabia is supporting the Yemenis government with military aid, arms and logistics as well as intelligence support. Saudi Arabia, in turn, is supported by its allies- USA and United Kingdom.
It is also interesting to point out that Saudi Arabia became the world's largest importer of arms during the Yemen civil war.
The Bigger Picture – Involvement of the US and Russia
The ongoing civil war in Yemen can also be termed as a double proxy war between world super-powers and arch rivals – United States and Russia who provide suport to Saudi Arabia and Iran respectively.
Though, the Cold War between USA and Russia officially came to an end after the disintegration of the Soviet Union in 1991, it can still find place in the 21st century as armed conflicts around the world are being backed by these countries.
Region rivals Saudi and Iran have used the tensions between USA and Russia to their advantage and have forced them to pump billions of dollars into this war. The equipment Saudi forces use are being manufactured in the United States, while arms used by the Houthis rebels are provided by Iran and are being built in Russia.
It's Yemen's cry for help
The Yeminis have endured the most of this civil-cum-proxy war.
According to the United Nations (UN) at least 7,025 civilians were killed and 11,140 injured in the fighting since March 2015, with 65% of the deaths attributed to Saudi-led coalition air strikes.
An international group- Armed Conflict Location & Event Data Project estimates that more than 67,650 civilians and militants have been killed since January 2016, based on news reports of each incident of violence.
About 80% of the population – 24 million people – need urgent assistance and protection.
20 million Yemenis need help securing food, including almost 10 million who the UN says are just a step away from famine. Almost 240,000 of those people are facing 'catastrophic levels of hunger'.
This slideshow requires JavaScript.
More than 3 million people – including 2 million children – are acutely malnourished, which makes them more vulnerable to disease. The charity Save the Children estimates that 85,000 children with severe malnutrition may have died between April 2015 and October 2018.
Consequently, medical practitioners have struggled to deal with the largest cholera outbreak in the world, which has resulted in more than 1.49 million suspected cases and 2,960 related deaths since April 2017.
All this within the last 4 years of war, which so far does not seem to end anytime soon until one of these big nations decide to take a step back.
Editing Inputs by Ratnadeep Choudhary & Taru Medha